Every-day cash-and-carry bouquets, plus custom florals and delivery. For every purchase made, you're entered into a drawing for a Bouquet-a-Month giveaway!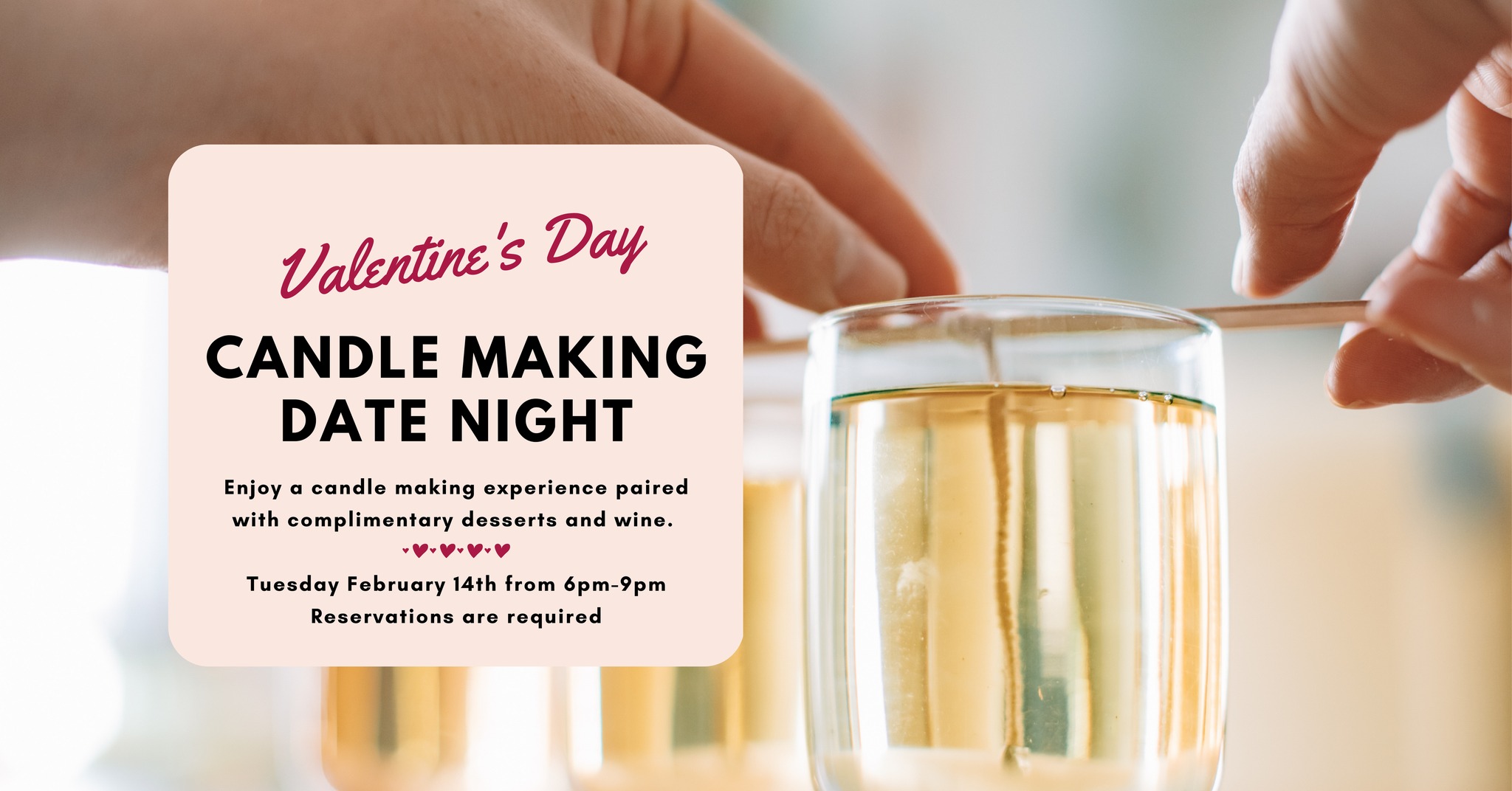 Candle-making at The Port
Come enjoy a wonderful candle-making experience paired with complimentary desserts and wine. Cost for candle making ranges from $10-$40 based on the size candle you make. Reservations are required for this event.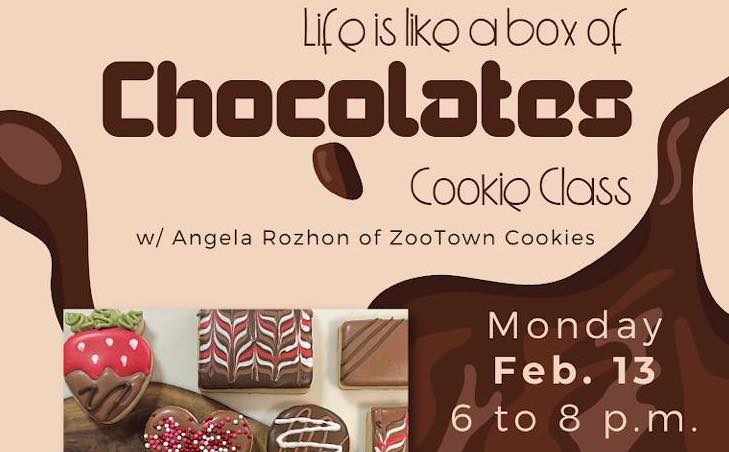 'Life is Like a Box of Chocolates' Cookie Class
Head to Ludington Area Center for the Arts on February 13 for a fun evening of cookie decorating. Angie will show you step-by-step how to create an adorable box of cookies that look like chocolates and chocolate-covered strawberries.  $40/45 per person for 10 cookies, gift box and tag.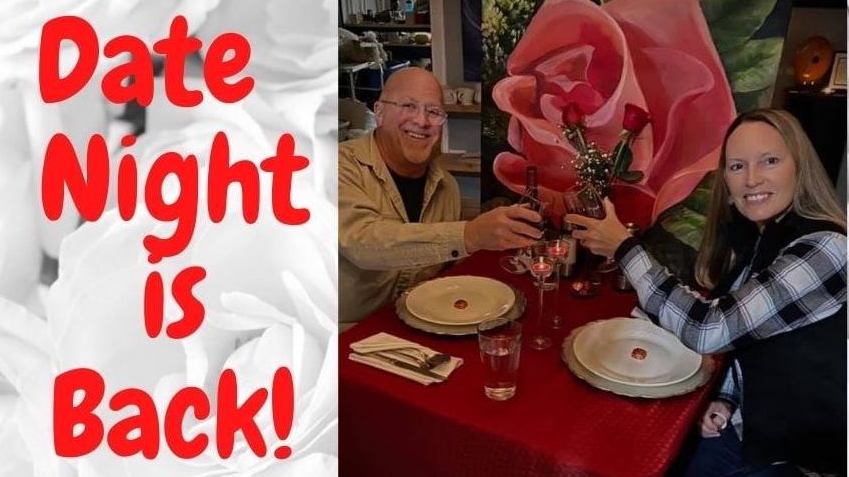 Date Night at Art by Mary Case Gallery & Studio
Enjoy an evening for two! You can bring in a carry-out meal or pack a picnic and beverages. The studio will set you a lovely table for two, and when your meal is completed, you can enjoy a private art lesson for two! You may choose painting or pottery. (Cost varies by project.)
Call 231-425-3720 to schedule your date night.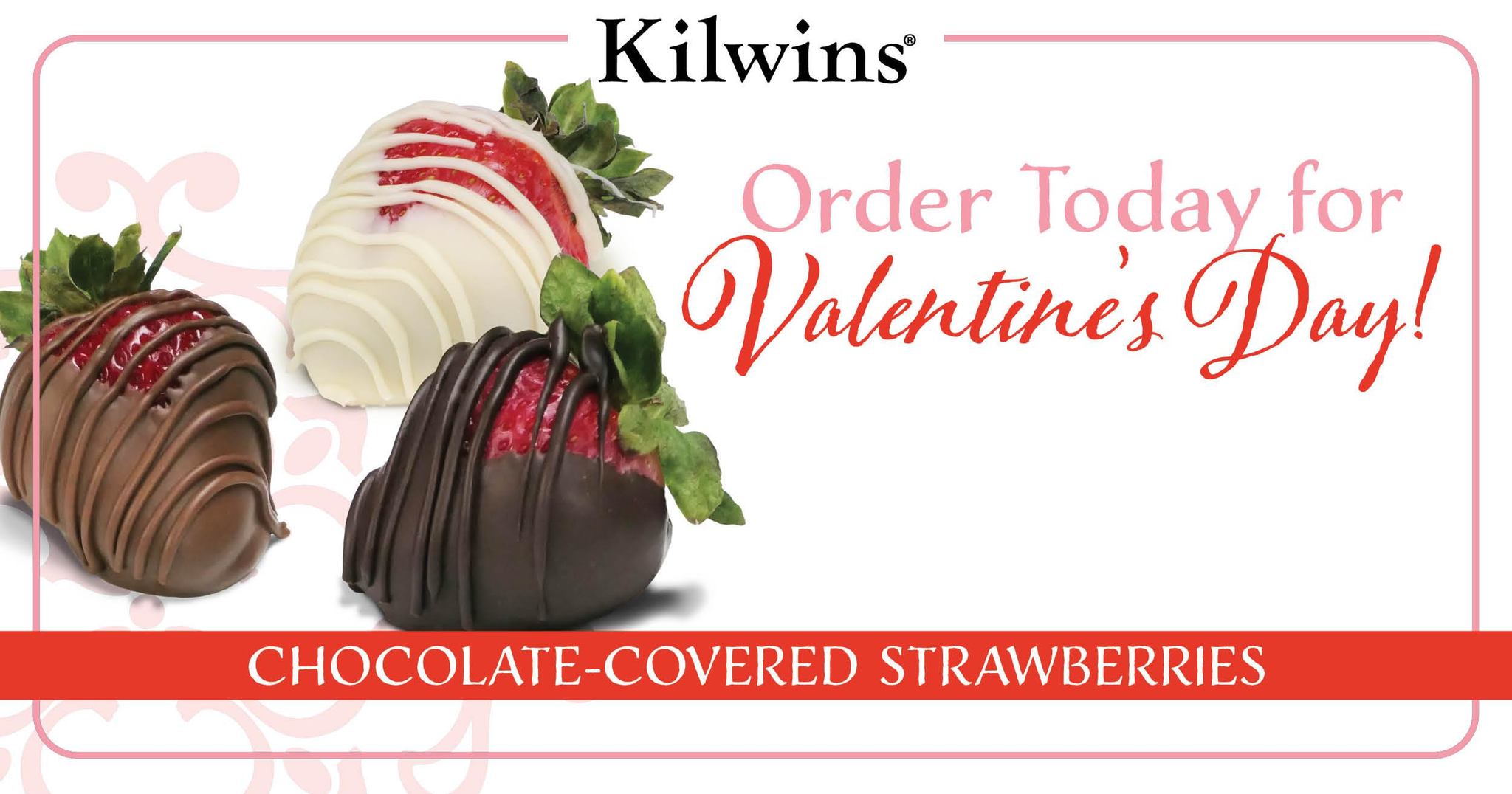 Order Kilwins Chocolate
Kilwins Chocolate-Covered Strawberries are dipped in Heritage milk, dark, or white chocolate and are perfect to share with the one you love! Place your order now, so they're ready for pick-up in time for Valentine's Day! Kilwins will also be open for in-store shopping, Feb 11- 13.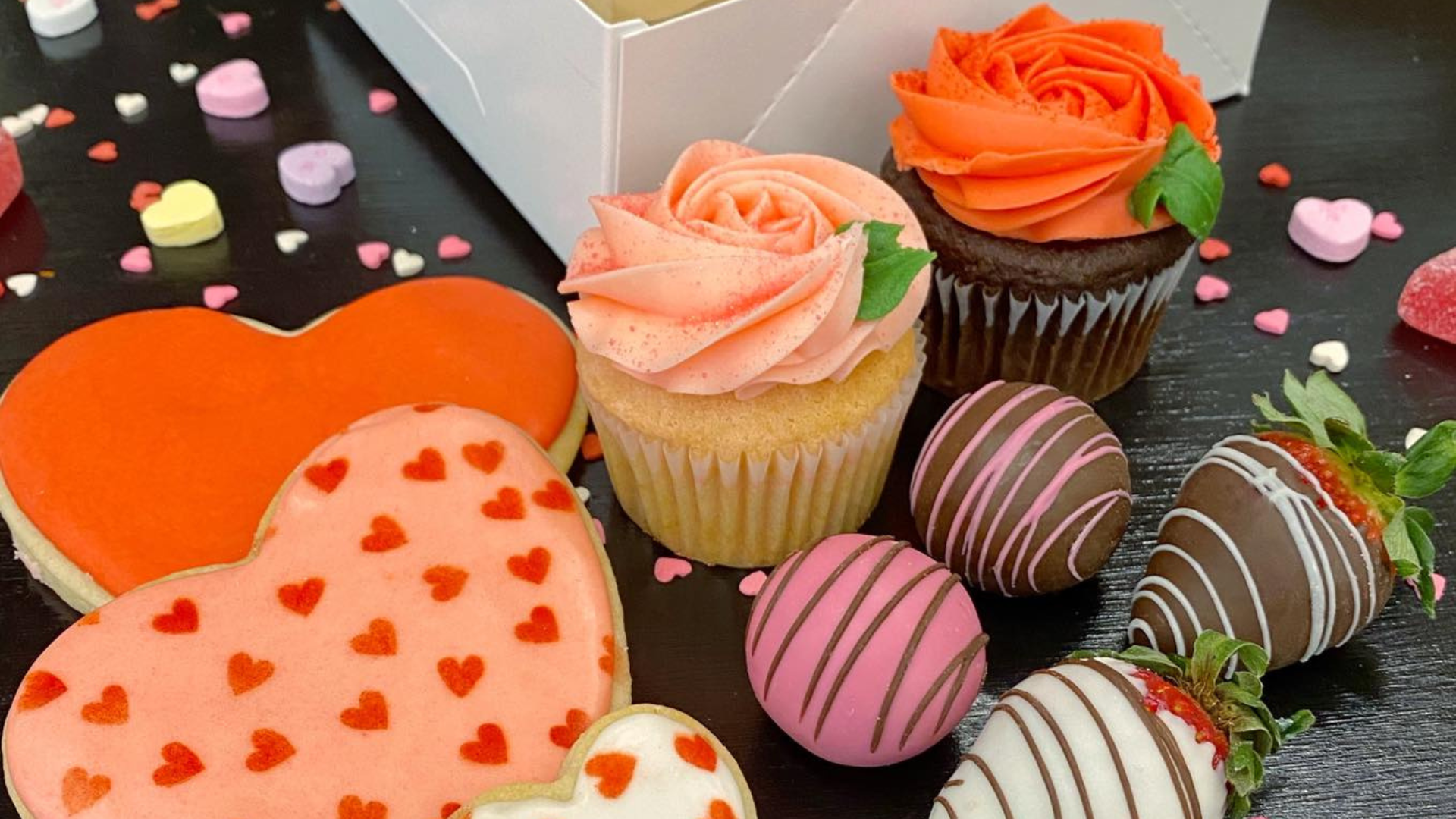 Treats from Britter's Twisted Whisk
Pre-order cupcakes, chocolate-covered strawberries, sugar cookies and cake from Britter's Twisted Whisk, located at 222 W. Ludington Ave. Britter's will also have themed treats in the bakery case on Valentine's Day.
Call or text (231) 852-9787 to order.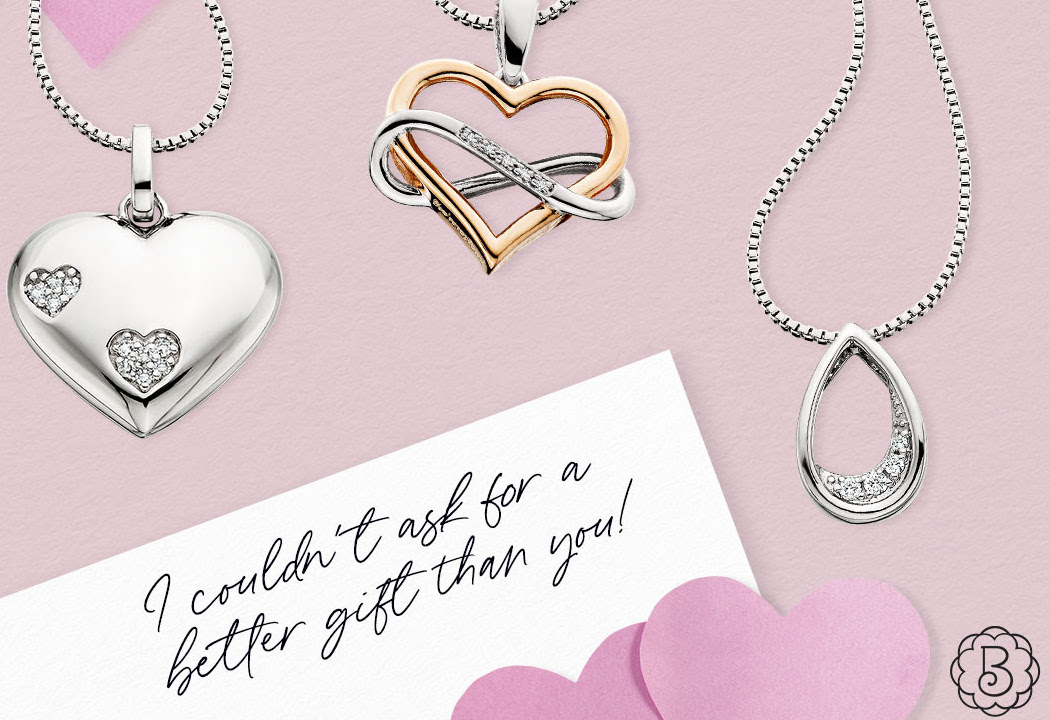 Pendants at Victoria's
Show your love this Valentine's Day with one of these beautiful necklaces that are sure to make her smile every time she looks at it! Hurry in to Victoria's Jewelry, located at 327 S. James St., for the best selection.
View full Valentine's Day Specials catalog.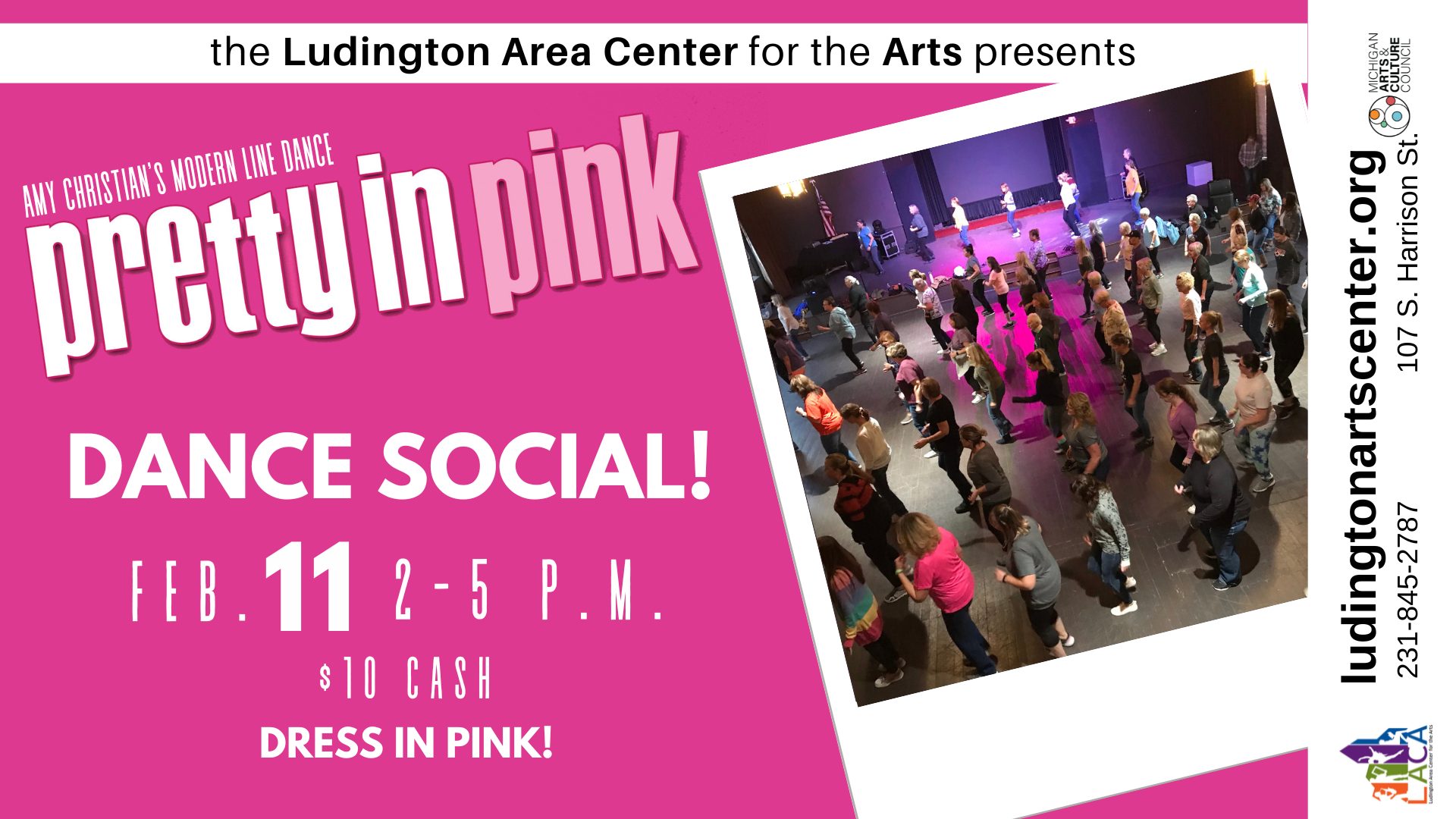 Pretty in Pink Line Dancing Event
Amy Christian's Beginner Modern Line Dancers are invited to a "Pretty in Pink" Social at LACA on Feb. 11 from 2 to 5 p.m. The social event is $10 at the door, cash only.
Call Ludington Area Center for the Arts at 231-845-2787 for more information.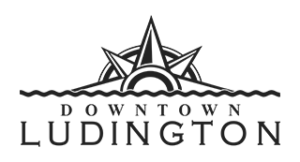 Purchase Downtown Ludington Dollars
Redeemable at over 40 retaurants/retailers!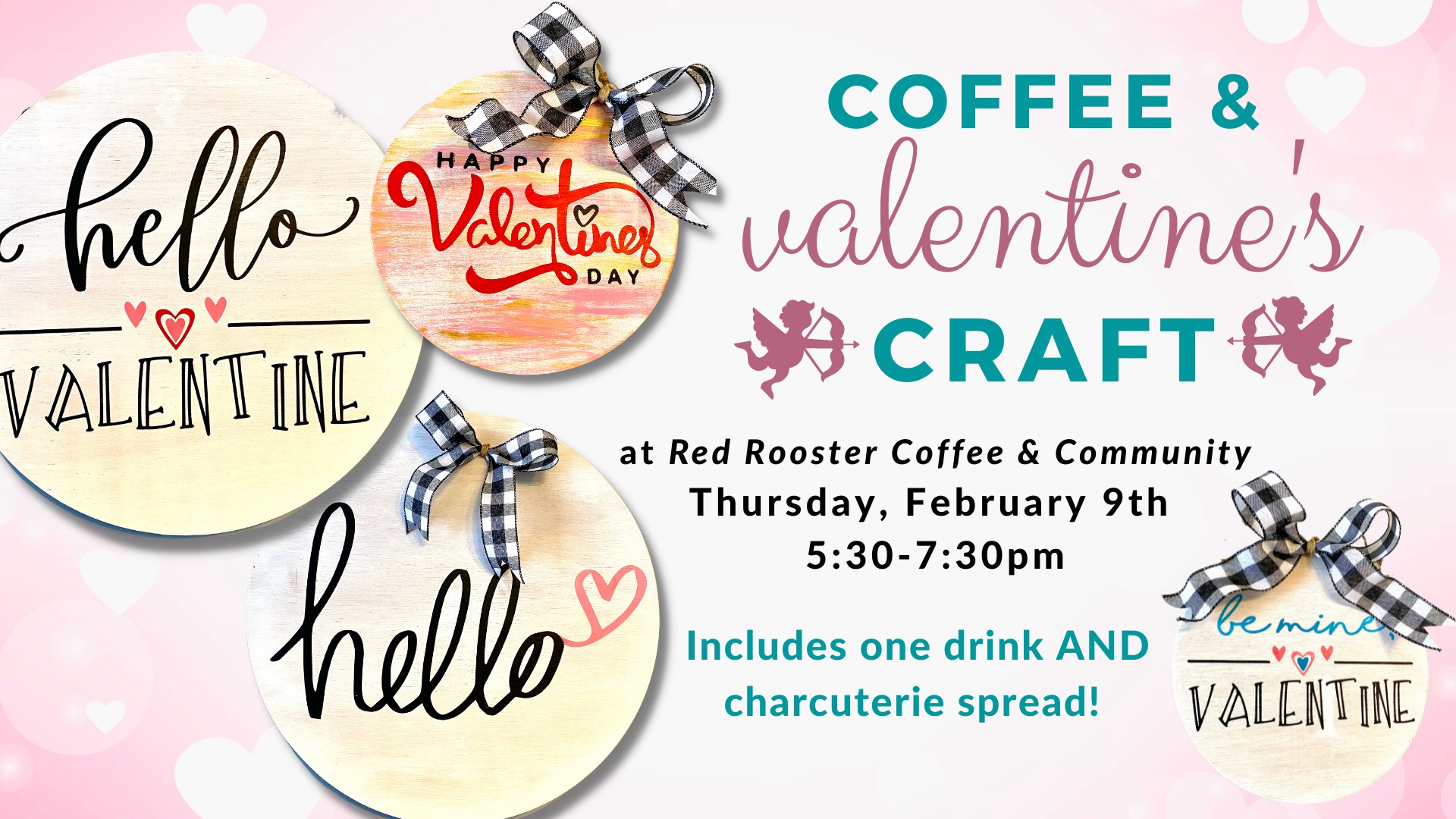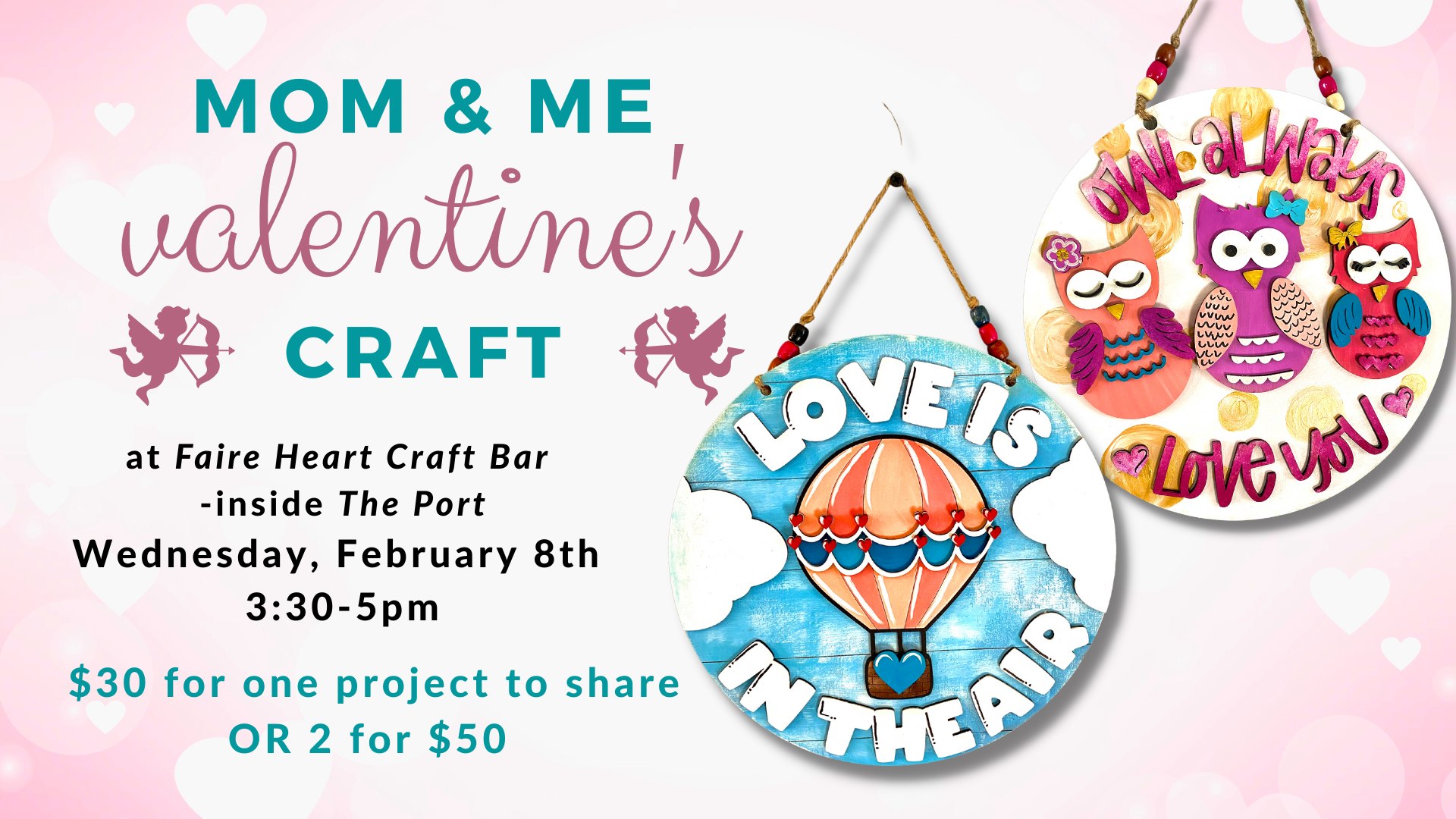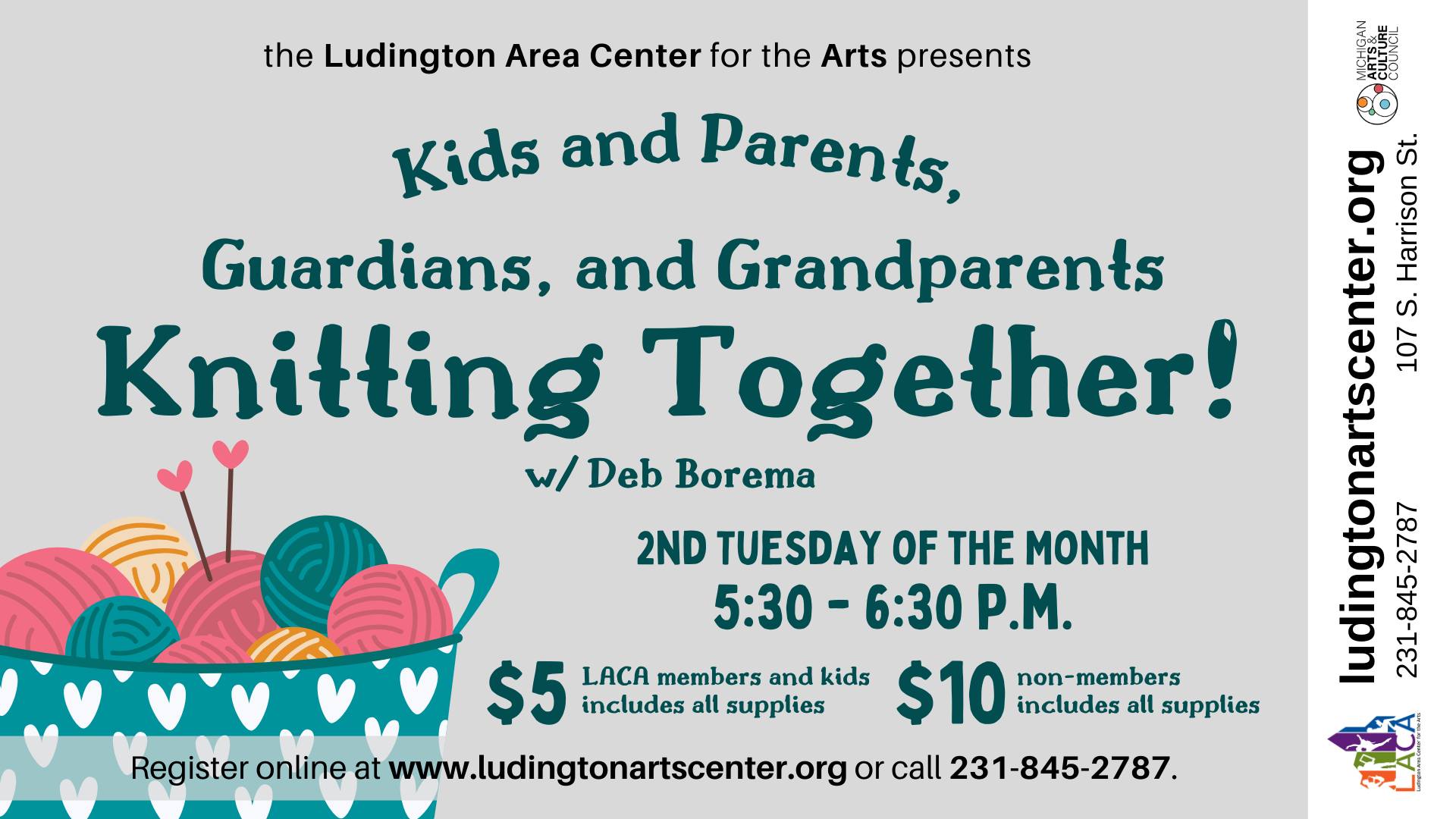 Knitting Together
Beginning Feb. 14, parents, guardians, and grandparents will learn to knit alongside their children and grandchildren during Deb Borema's "Knitting Together" workshop every second Tuesday of the month from 5:30-6:30 p.m. at LACA. Registration is $5 for LACA members and kids, $10 for non-members, and includes all supplies.
Register at ludingtonartscenter.org or call 231-845-2787.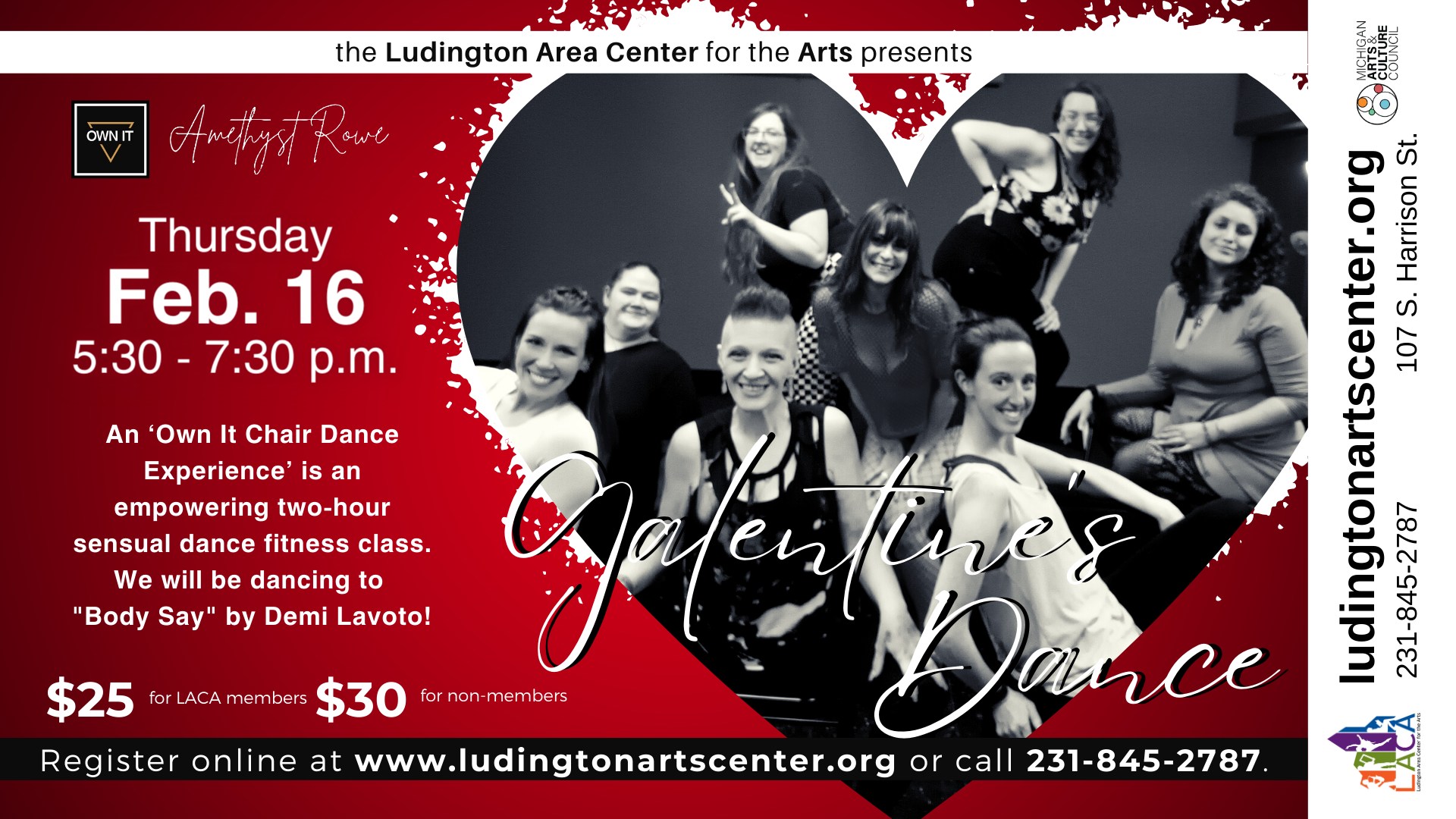 Chair Dance Experience
Amethyst Rowe's "Galentine's Chair Dance Experience" class will be held at Ludington Area Center for the Arts on Thursday, Feb. 16, from 5:30 – 7:30 p.m. Registration is $25 for LACA members and $30 for non-members.
Register online at www.ludingtonartscenter.org or by calling 231-845-2787.