OCTOBER 28, 2023 at 9AM
Get all the details and register online here.
OCTOBER 28 from 1-4PM
1pm – Safe Harbor Credit Union Pre-Party at Legacy Plaza
2-4pm – Downtown Trick-or-Treat
To ensure the safety of participating families, Ludington Avenue will be closed to traffic from Harrison Street to Rath Avenue during this event.
We have invited area organizations and businesses to join us in the road closure.
FAMILY FRIENDLY FUN!
SATURDAY, OCT. 28, 2023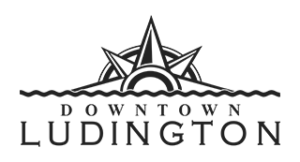 Downtown Ludington Trick-or-Treat
Avenue's End Mini Mall
Cluck Bucket
Glik's
House of Flavors Restaurant
Jamesport Brewing Company
Kilwin's
Ludington Bay Brewing Company
Mariellen's Hallmark
Purple Monkey/ABC Kidz
Red Rooster Coffee & Community
Sister Bees
Victoria's Jewelry
Windowsill
More to come!
---
TRUNK-OR-TREATS IN LUDINGTON AVE. CLOSURE:
Brad Chapman State Farm Insurance
Culver's
Girl Scouts of Mason County
Ludington Police Dept.
Mason County District Library
Sable Points Lighthouse Keepers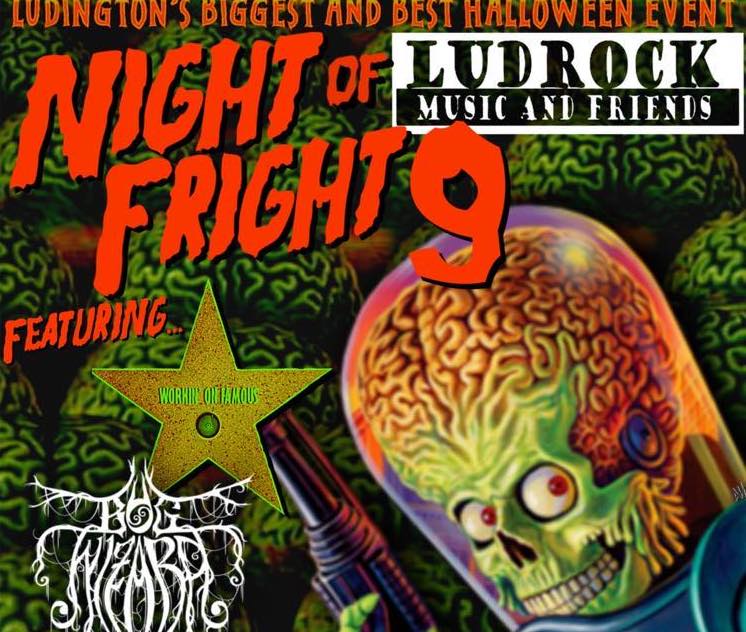 Night of Fright – Oct. 28
7 p.m. at Ludington Area Center for the Arts
107 S. Harrison St., Ludington
Hosted by Ludrock with DJ Chad Rushing of 94 K-Rock
Costume contests for adults and kids
Music by doom metal band, Bog Wizard. Followed by punkers The Stinks; and dance band, Working on Famous, headlines the evening.
$5 entry fee; music and cash bar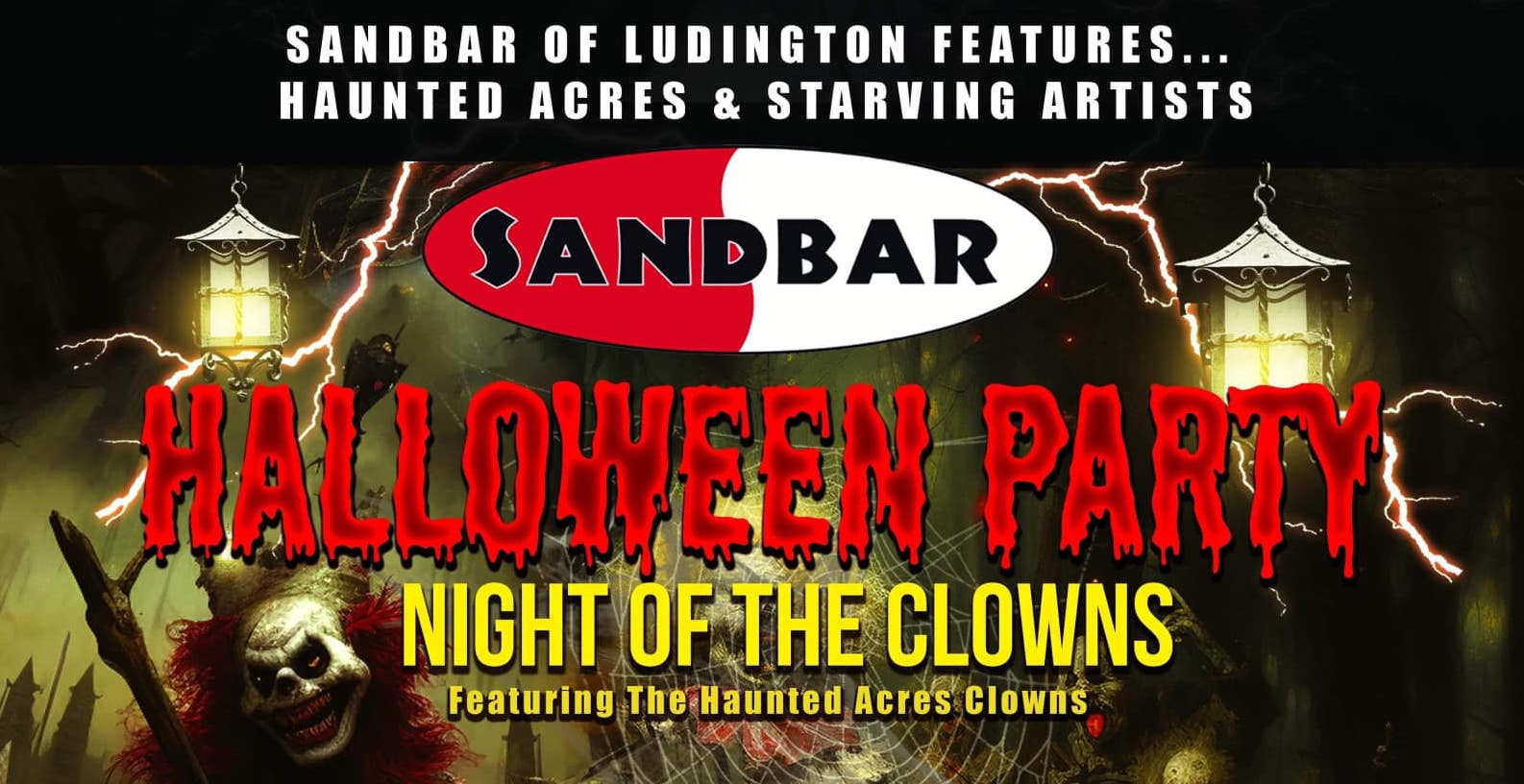 Halloween Party – Oct. 13
9 p.m. at the SandBar
203 S. James St., Ludington
Featuring a tap takeover by Starving Artist, a clown costume contest (best and scariest), and live music by Tribute to 80's Rock
Food served until 2 a.m.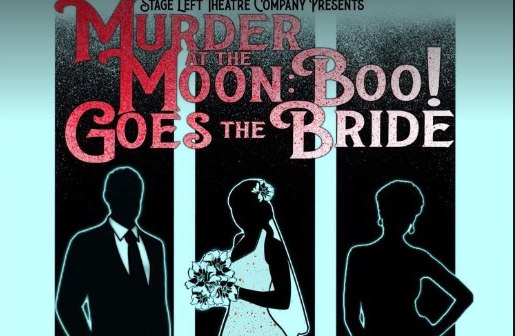 'Boo! Goes the Bride' dinner theater – Oct. 20-21
6:15 p.m. at Blu Moon Bistro
125 S. James St., Ludington
Join Stage Left for an evening of spooktacular theatre and devilishly delightful cuisine! Your ticket includes dinner, served buffet-style, from 6:15-7:15 p.m. and a performance of "Boo! Goes the Bride" beginning at 7:30pm with appearances by some of your favorite Stage Left Theatre Company players. This show is for those 21 and older and there will be a cash bar available.
Tickets here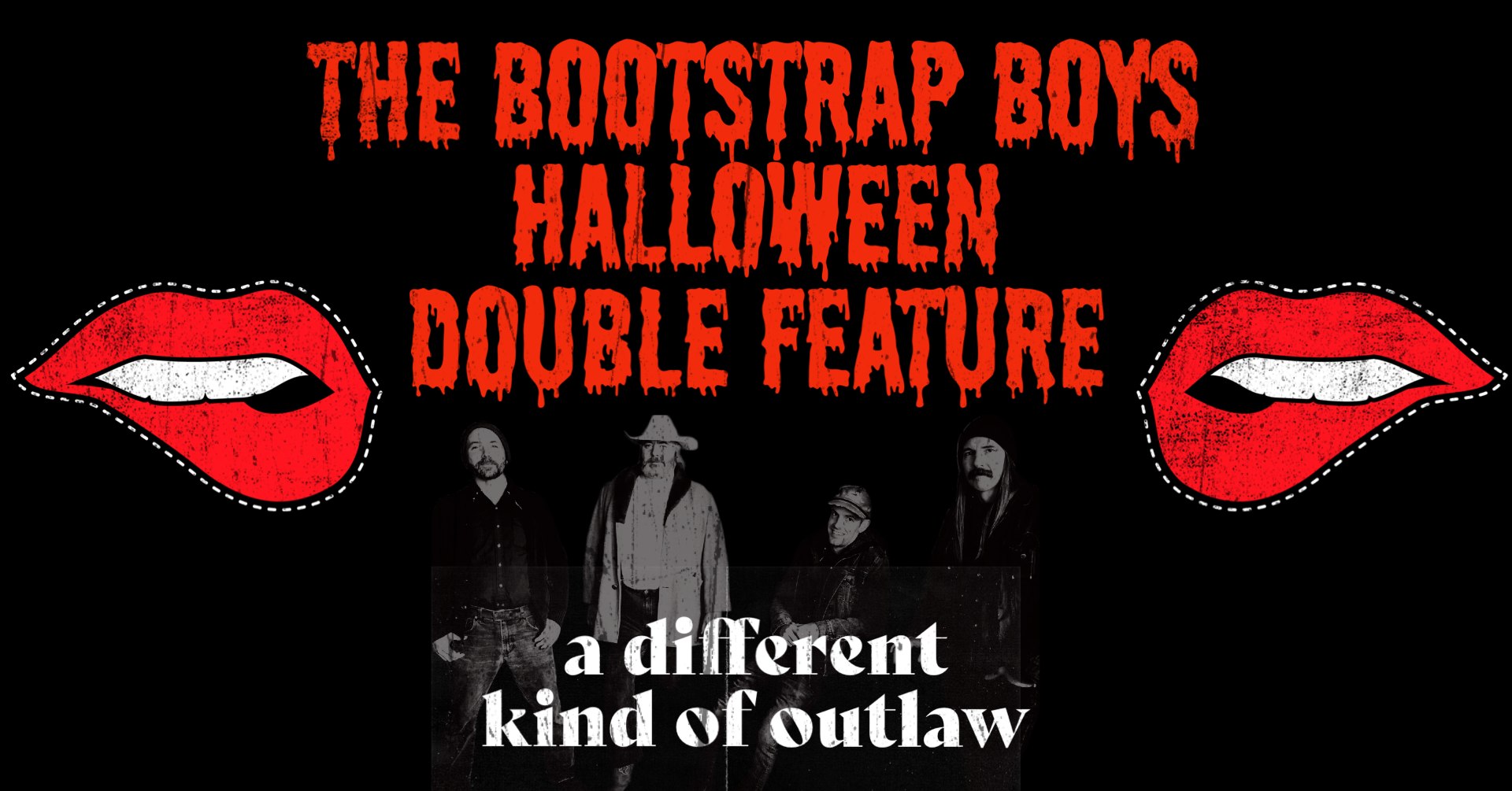 Honky Tonk Halloween Double Feature with The Bootstrap Boys – Oct. 27
9 p.m. at The Mitten Bar, 109 W. Ludington Ave., Ludington
Learn more about the band here.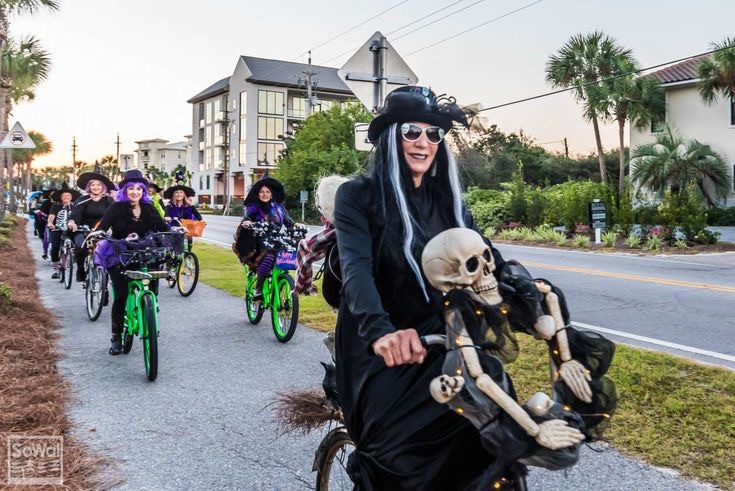 Spooky Slow Roll – Oct. 22
2-4 p.m.; meet outside Spindrift Cyclesports, 102 W. Ludington Ave., Ludington (at 2 p.m.)
This ride will focus on being seen and being bright as we head into those months of early darkness and also help us all prep for Halloween. Costumes are encouraged! (Choose safe bike riding costumes!) Snacks and prizes will be given away to celebrate another great riding season along our beautiful lakeshore!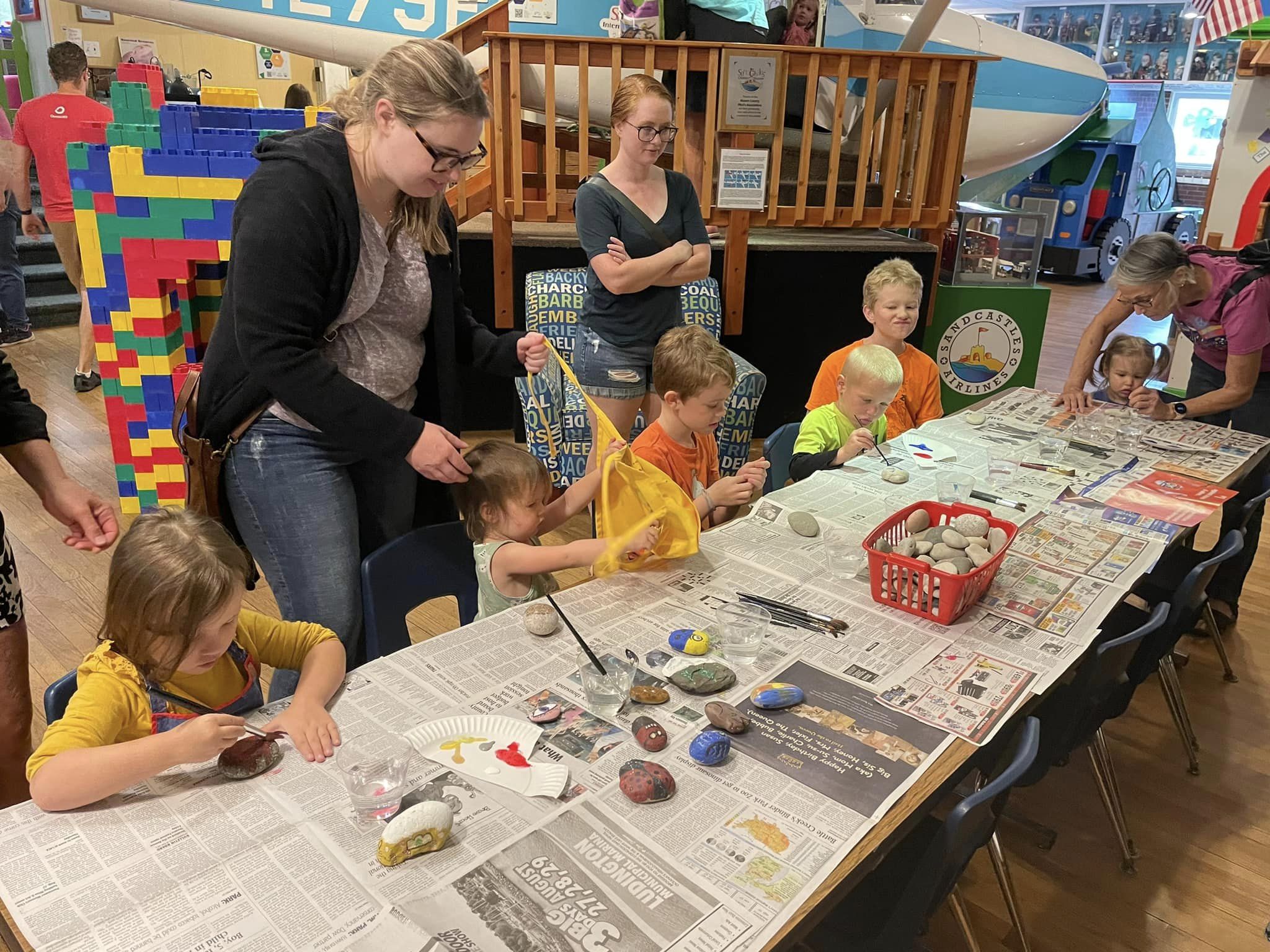 Rock Painting – Oct. 28
11 a.m.-2 p.m. at Sandcastles Children's Museum
Come decorate a Halloween rock or fall rock! Admission is $9.00 per person. Under 1 is free. Members come right in.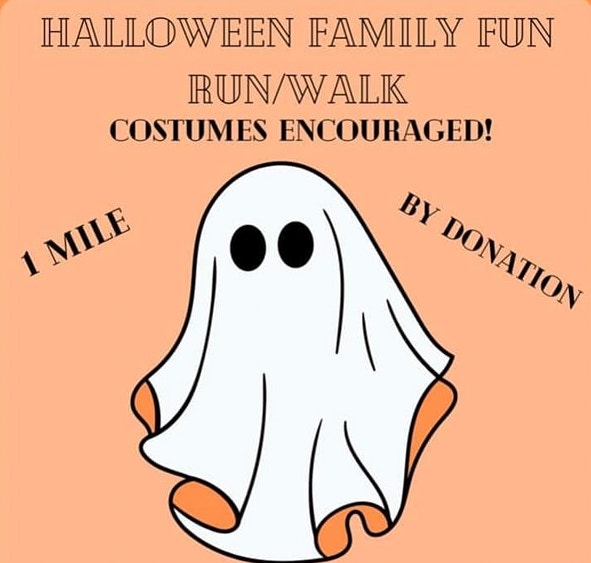 Halloween 1 Mile Family Fun Run/Walk – Oct. 25
Costumes are encouraged for this 6 p.m. event at Cartier Park. Cider and donuts will be served, and candy will be available along the route! Entry is by donation, and all proceeds benefit the Childhood Cancer Campaign.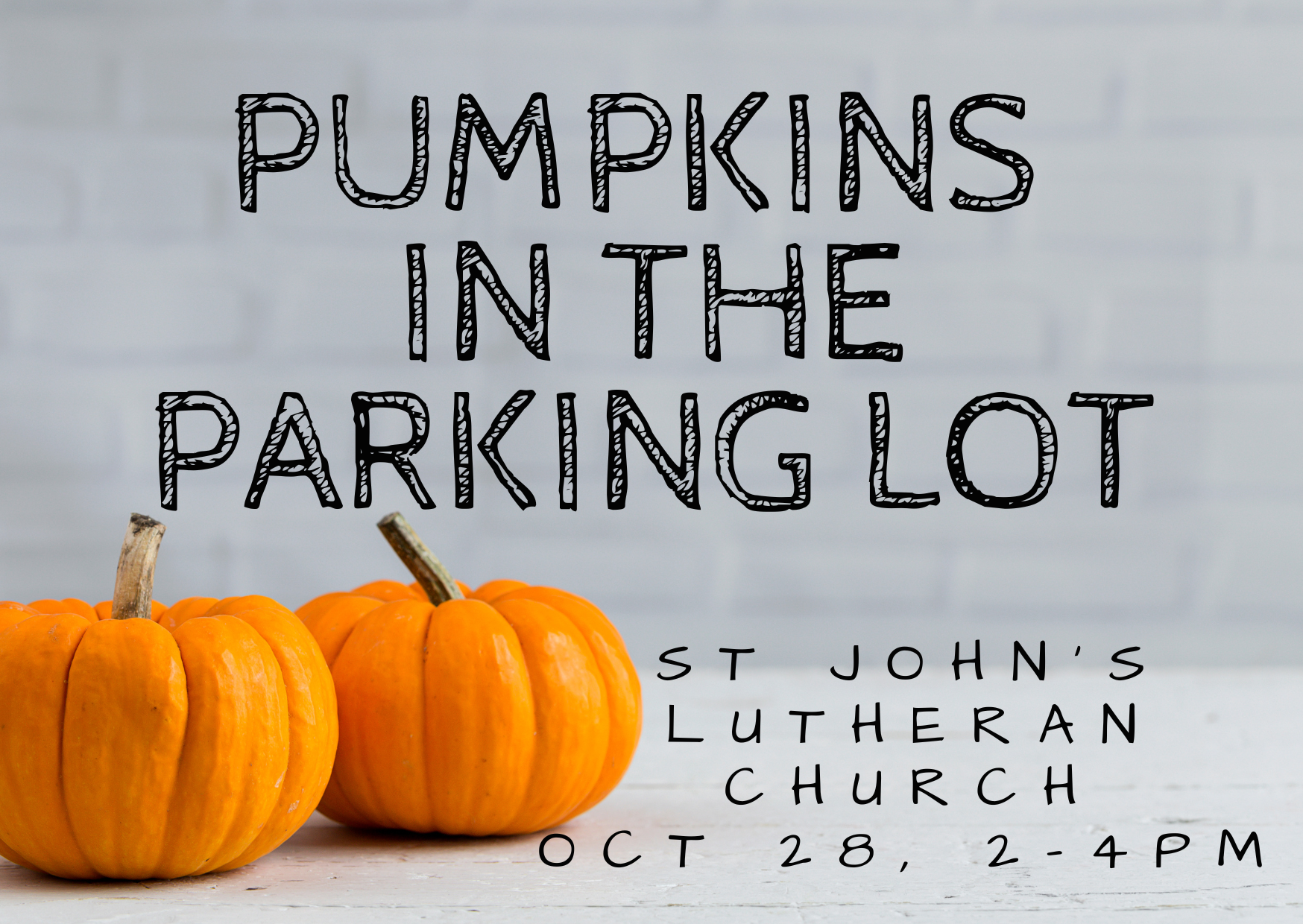 Pumpkins in the Parking Lot – Oct. 28
2-4 p.m. at St. John's Lutheran Church
209 N. Rowe St., Ludington
Enjoy fun kids' activities and of course, candy!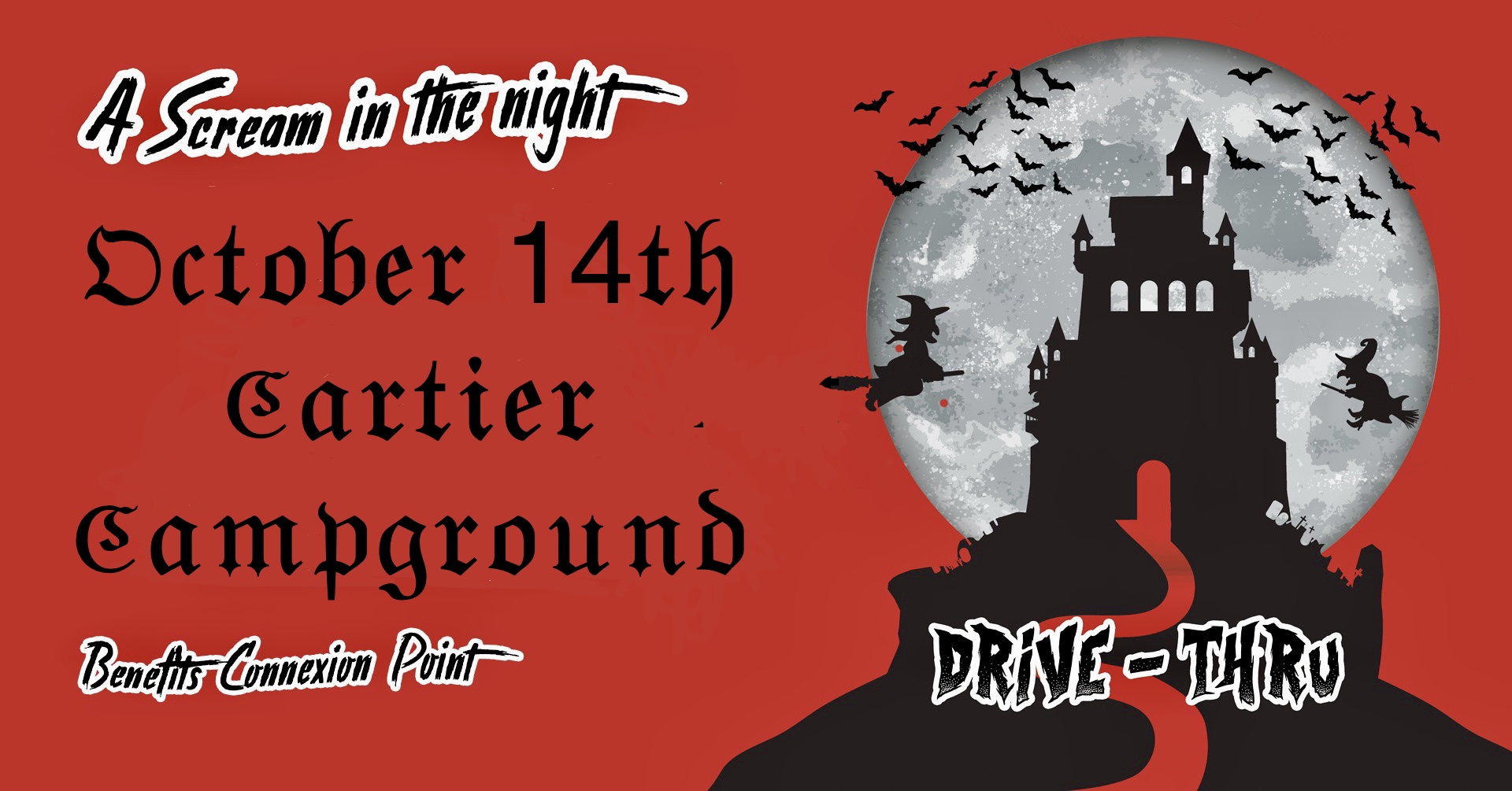 A Scream in the Night: Haunted Drive-Thru – Oct. 14
7:30-10:30 p.m. at Cartier Park Campground, 1254 N. Lakeshore Dr., Ludington
$5 per person. Funds to benefit Connexion Point-Resources for Addiction Recovery.
Enter off of Lakeshore Drive.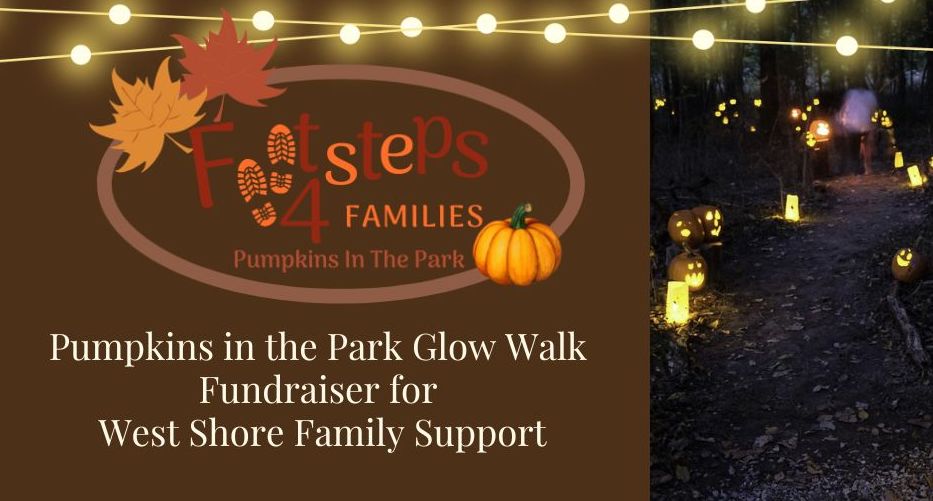 Pumpkins in the Park – Oct. 20
6:30 p.m. at Cartier Park Pathway, 1101-1203 N Rath Ave, Ludington
This family-friendly, one-mile walk through Cartier Park will be lit up with a variety of carved pumpkins and luminaries to light the way. Glow items and other fun surprises will be given away throughout the walk. Prizes will be awarded for the top fundraisers of the glow walkers and pumpkin carvers! Fall-themed snacks and warm beverages will be provided. All donations will support West Shore Family Support.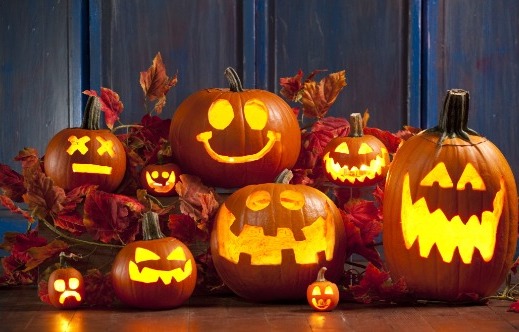 Pumpkins & Pints – Oct. 19
5-8 p.m. at Blu Moon Bistro
Limited seats are available for this event.
CLICK HERE for tickets.