Saturday, November 25, 2023
WHAT: A FESTIVE HOLIDAY SHOPPING EVENT
WHERE: Downtown Ludington Retailers
WHEN: 10 a.m.-6 p.m.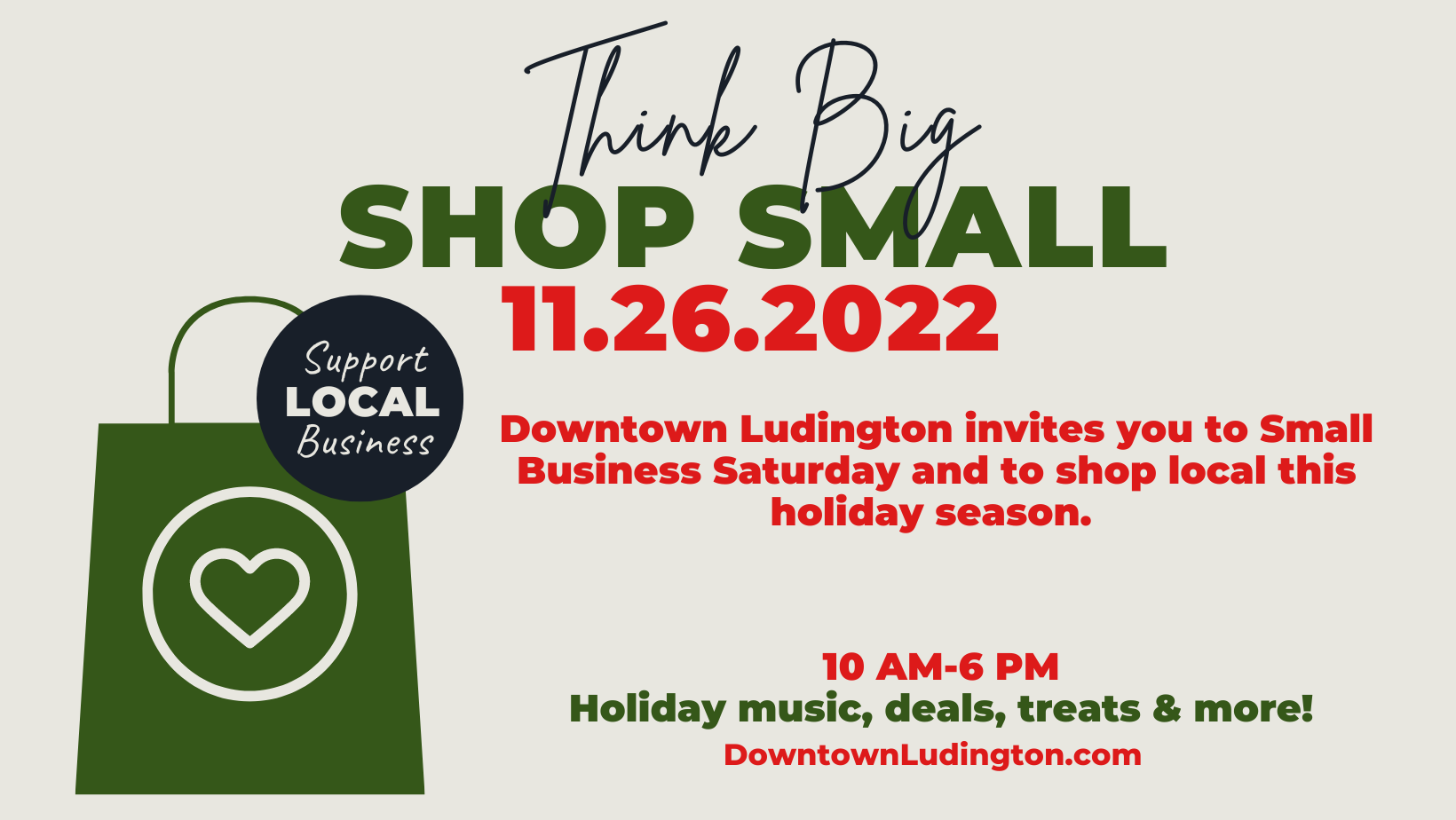 Get a jump-start on Christmas shopping! "Shop Small" with your holiday lists and bring more business to small businesses in Downtown Ludington. Take advantage of extended hours, deals and promotions all day long – leading up to the Aglow on the Avenue Parade at 6 p.m. on Ludington Avenue.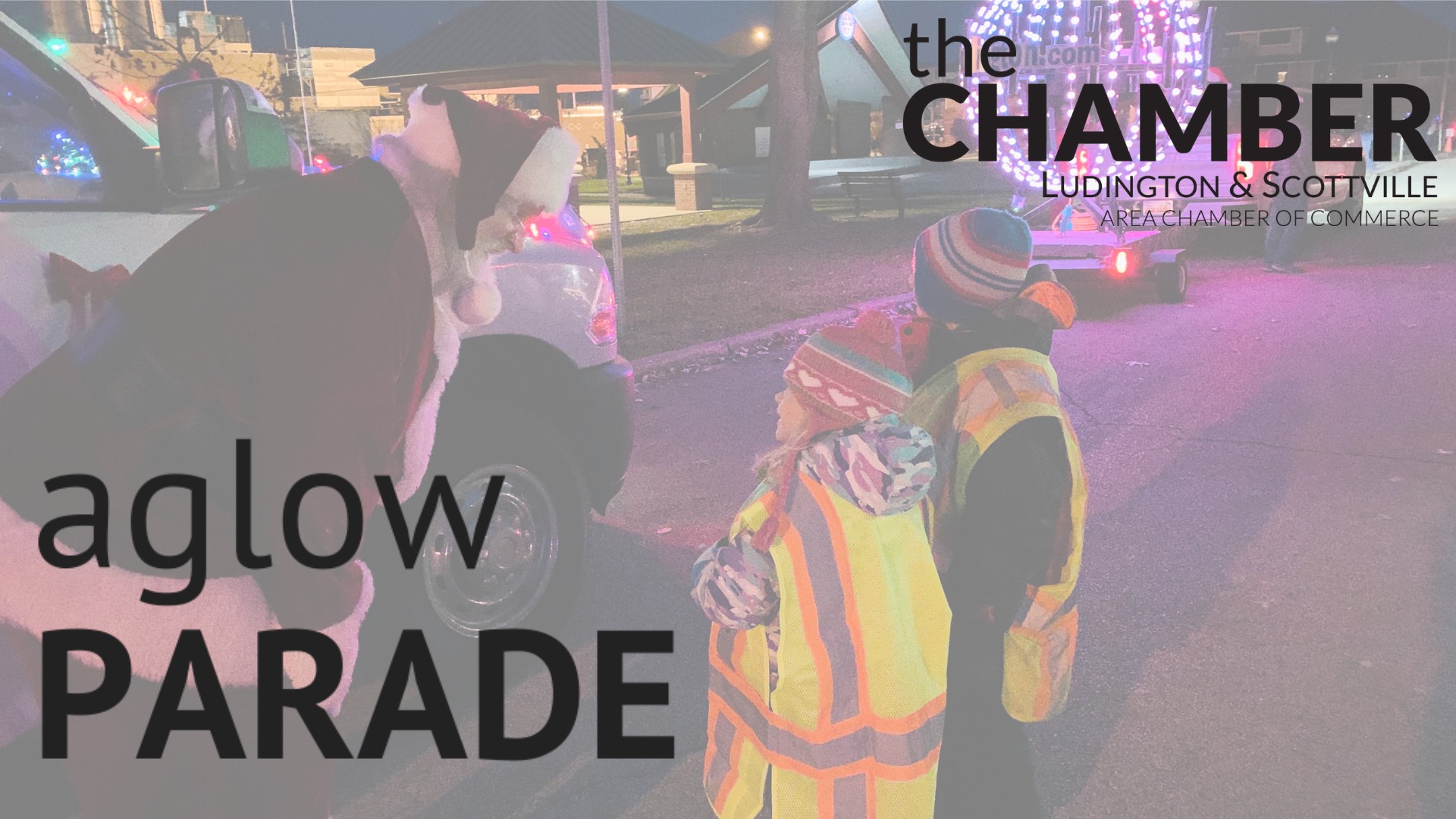 Held in conjunction with Small Business Saturday, the annual Aglow on the Avenue Parade ushers in the holiday season in Downtown Ludington. All parade entries are lighted for this evening extravaganza on Ludington Avenue from Gaylord Avenue to Harrison Street. WMOM 102.7 FM will be broadcasting the parade live on Facebook!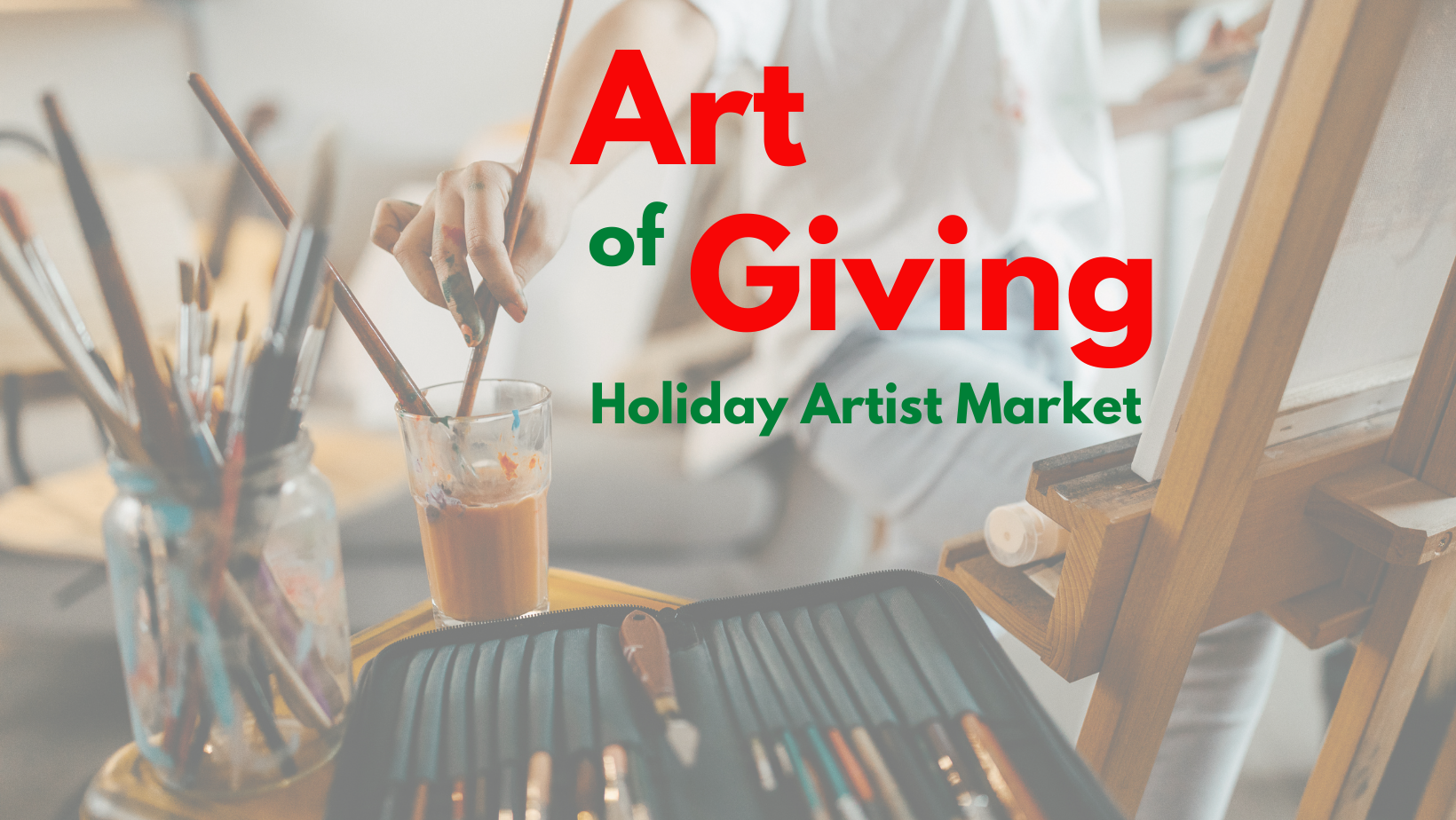 The Art of Giving Holiday Artist Market is a multi-artist exhibit/sale benefiting the arts. Here, you will find uniquely created works of art, which make great gifts! The market will be held from Nov. 25-Dec. 16.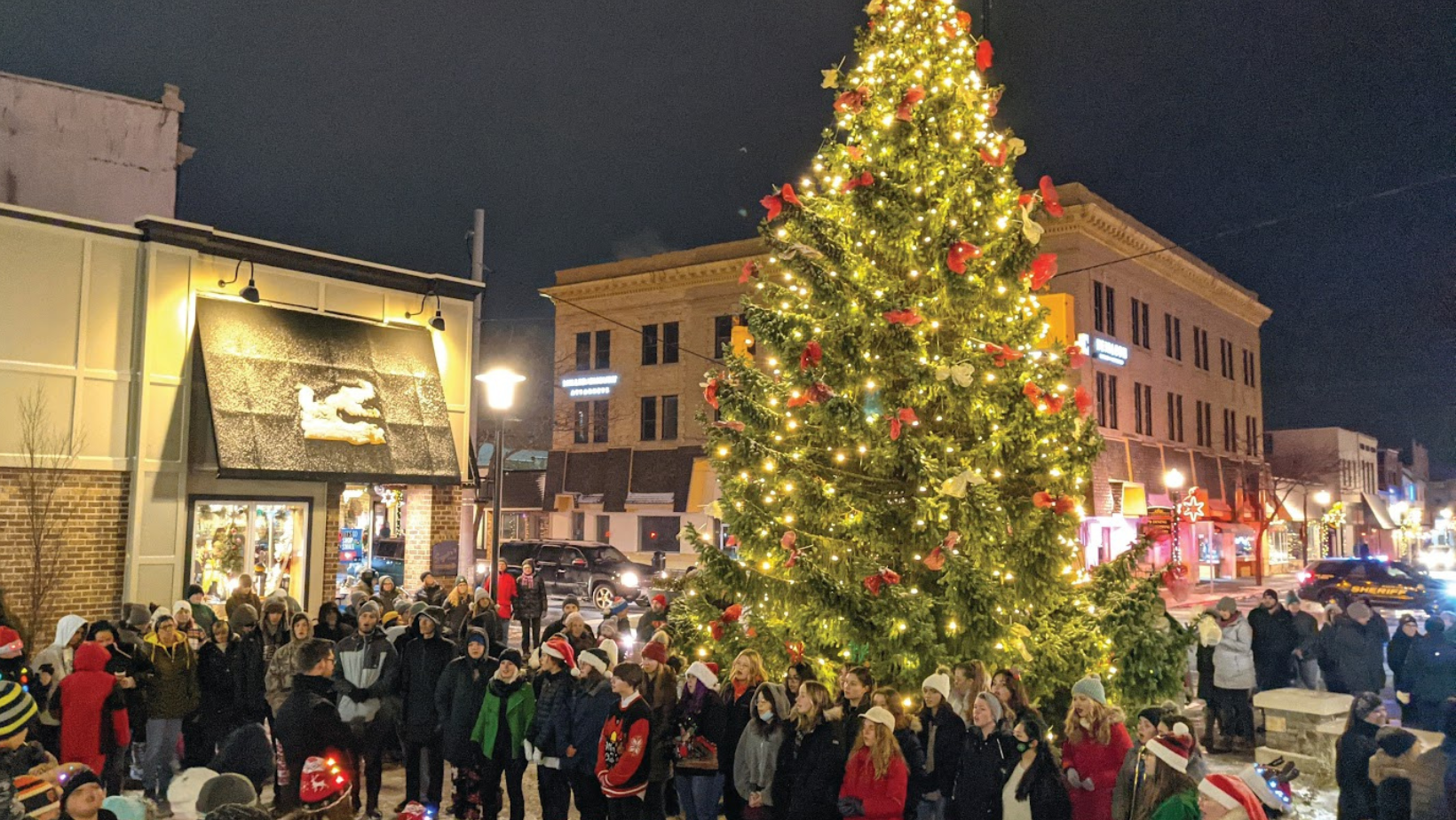 Join us for caroling, a tree lighting, and a Santa visit in Legacy Plaza after the Aglow parade! The Ludington High School Band and Choirs will be providing a festive musical atmosphere for this event at approximately 7 p.m.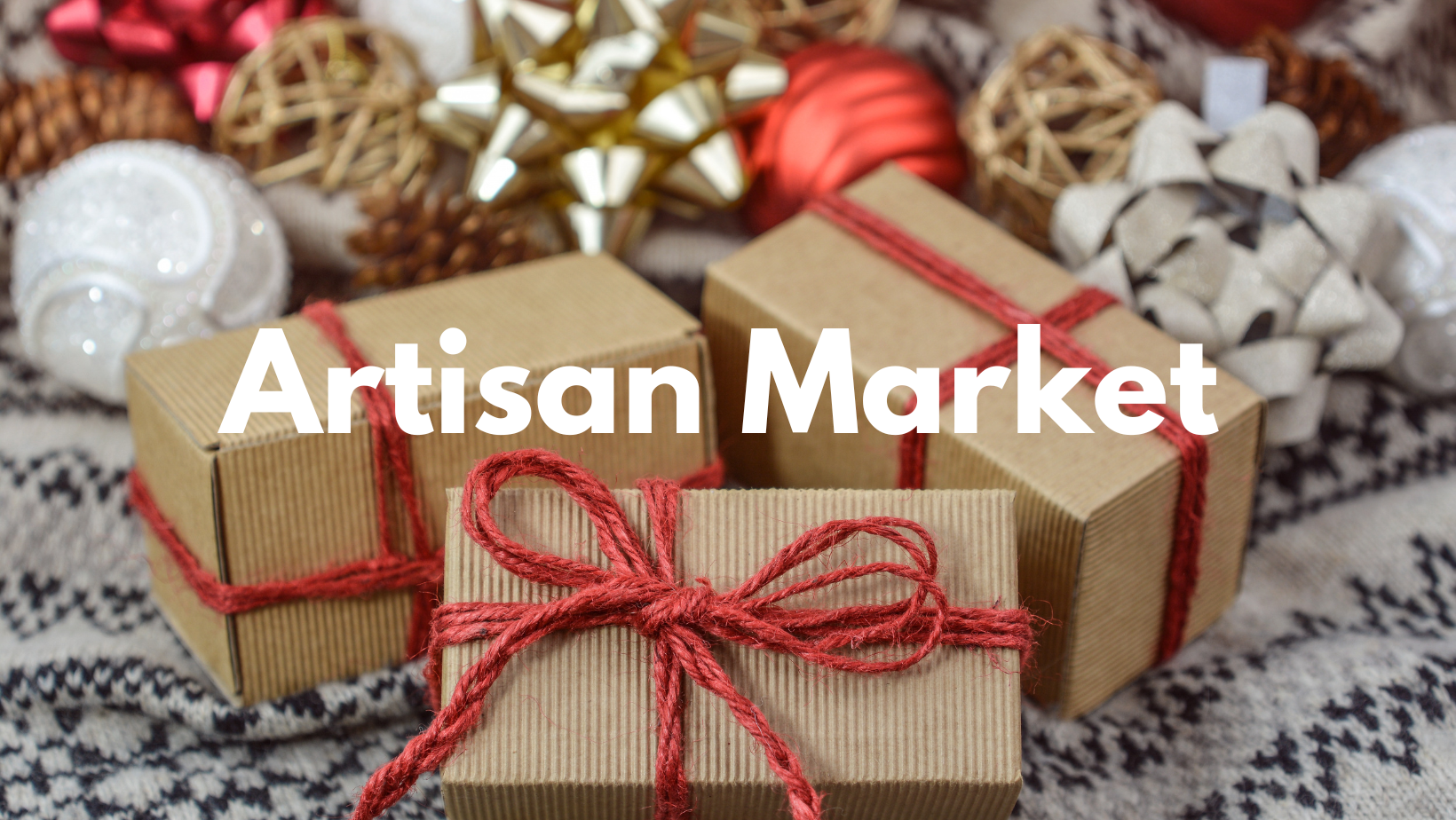 Artisans and crafters will be at Legacy Plaza from 4-7 p.m. Saturday, Nov. 25 providing unique gifts for the holidays. Take the opportunity to find something special at this outdoor market!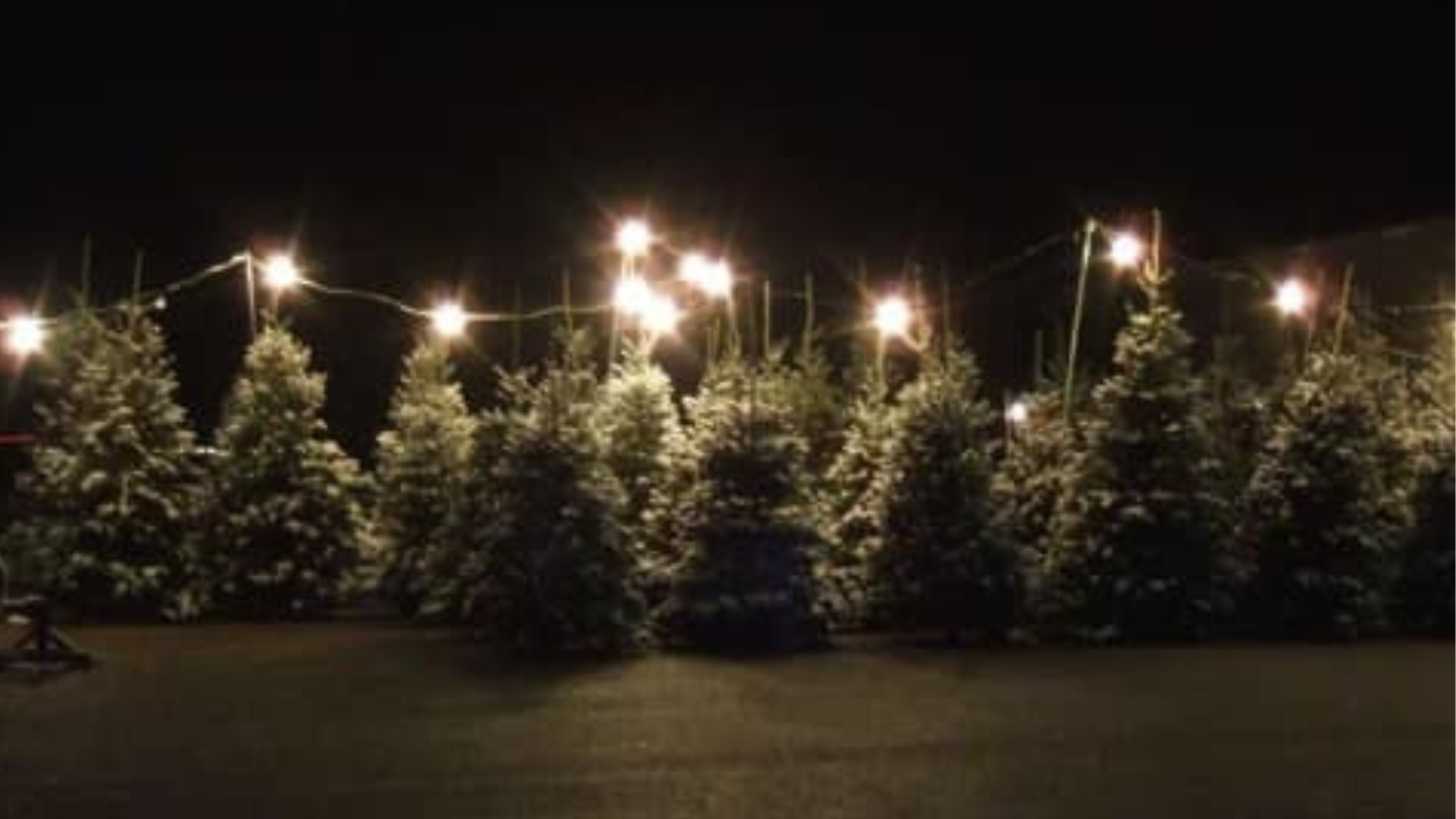 Need a tree for the holiday season? Nickelson's Tree Farm will have a variety of freshly cut evergreens at Legacy Plaza during Small Business Saturday. Choose and purchase right on site!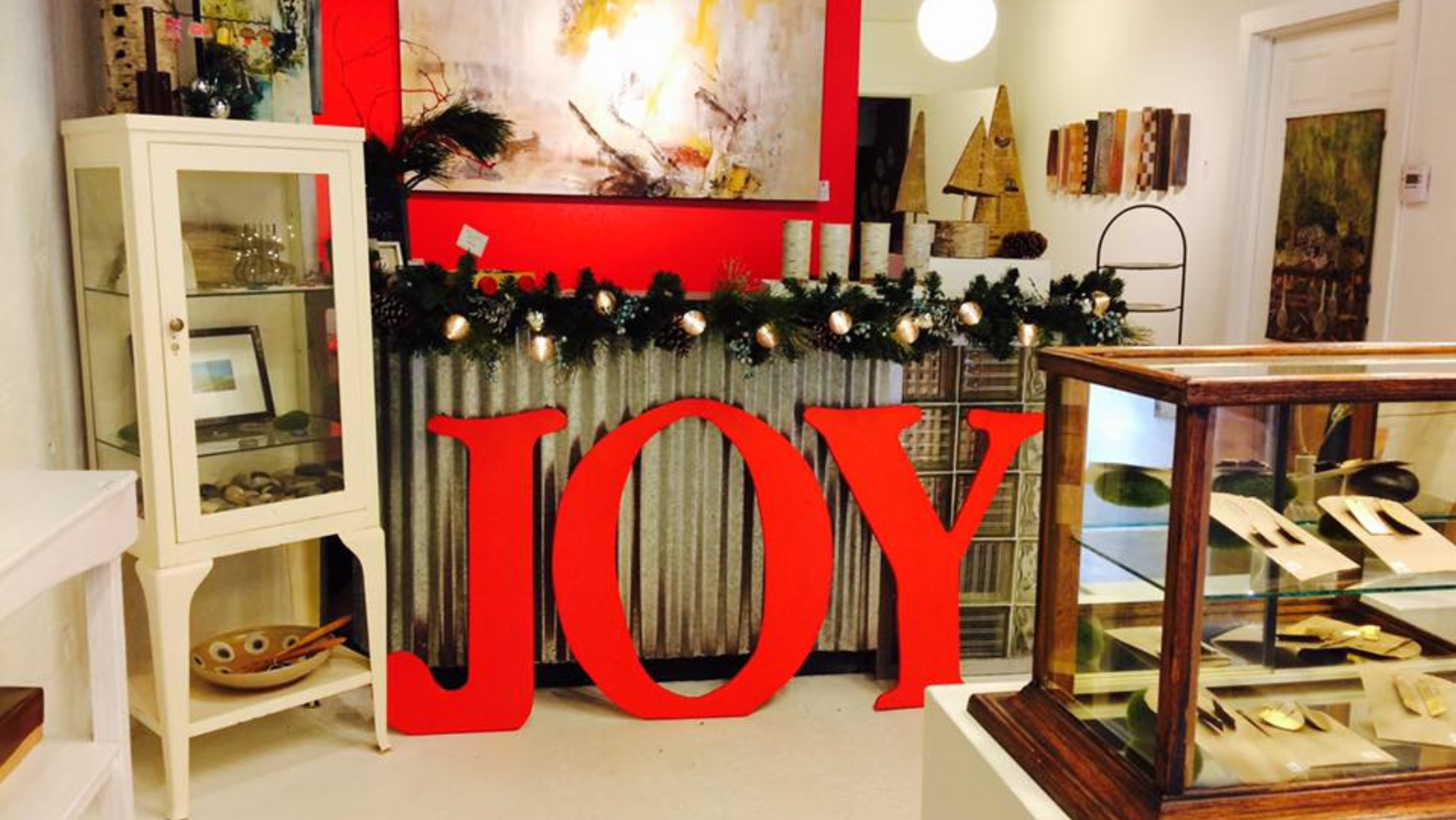 Head to Red Door Gallery for its Annual Holiday Open House and enjoy 10% off gallery wide. Find one-of-a-kind gifts for all the unique loved ones on your list. Enjoyed mulled cider and homemade cookies as you browse the gallery and celebrate the season. Open 10-5 Friday and Saturday, Nov. 24-25.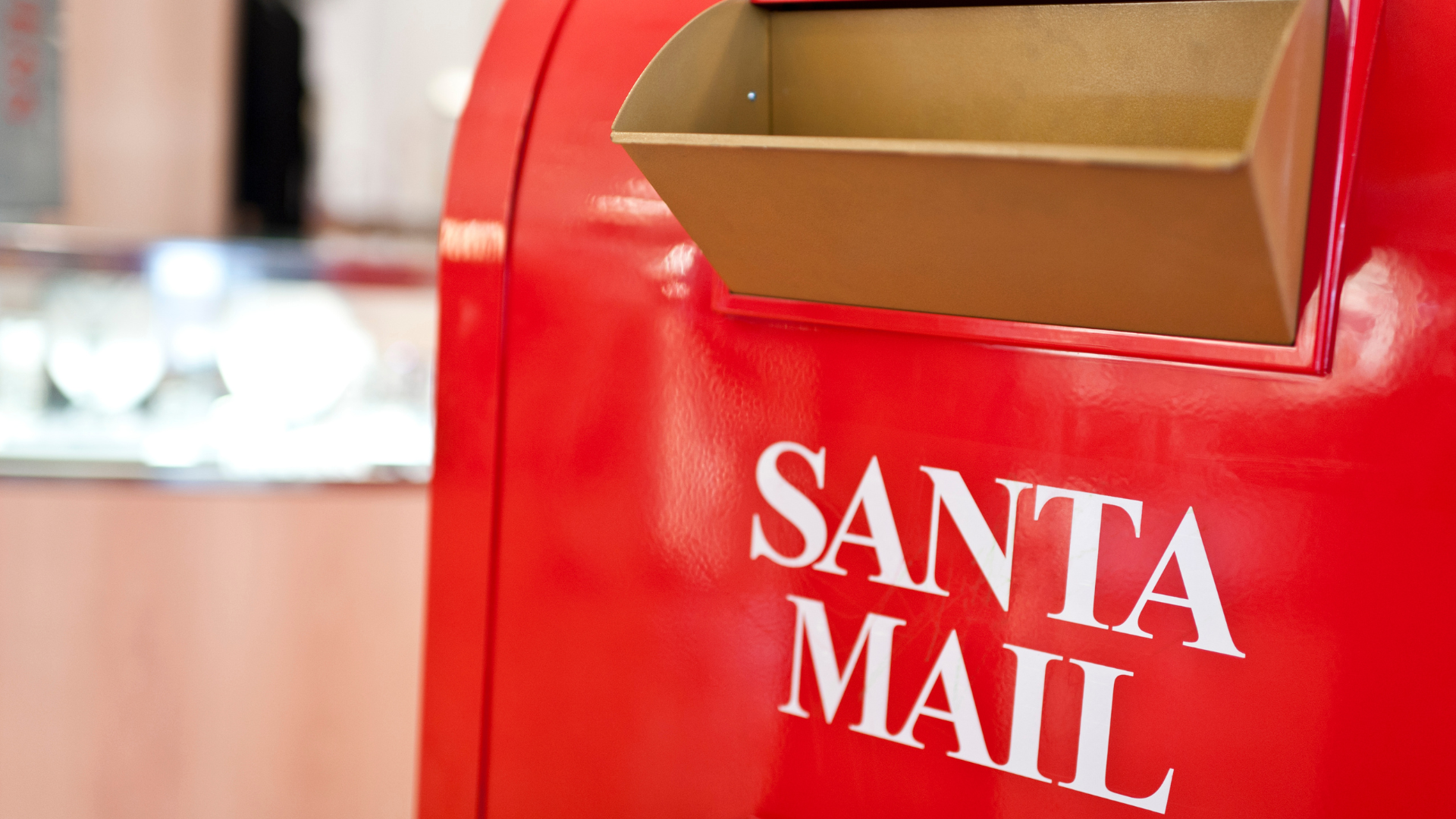 Children may mail letters to Santa beginning November 25. Santa's mailbox will be located at Legacy Plaza, so get those Christmas lists ready! Remember to put your return address on your mail!
Retailers Offering Specials during Small Business Saturday:
ABC Kidz and Purple Monkey: open 10-7 (sales, refreshments) 25% off storewide & $20 Lazyone pjs
Anime-Ziing: open 10-5 (sales) New items from around the globe. All body jewelry is buy one, get one for $1.
Avenue's End Mini-Mall: open 10-7 (sales, refreshments) Various vendor sales, extended hours & snacks
Britter's Twisted Whisk, open 11-6 (sales) Buy a gift certificate ($25 min) and get a free treat from the bakery case
Everest Athleisure: open 10-6 (sales) Deals starting at 30% off storewide
Faire Heart: open 12-5 p.m. (sales, giveaways) ornament-painting bar
Glik's, open 10-7 (sales) 20% off storewide all weekend
Gordy's Skate Co.: open 11-5:30 (sales, refreshments) 20% off storewide
Grateful Heart & Home: open 10:30-5 (giveaways) Free ornament with $100 purchase; raffle for gift basket valued at $120
Hegg's Gallery of Fine Furniture: open 9-5 (sales) Fjords recliner sale and Christmas accessory clearance corner
House & Harbor candles: open 10-6 (extended hours, sales, giveaways) Buy 3/Get 1 free 
House of Flavors Restaurant: Buy $25 in gift certificates and get $5 free. (ends New Year's Day)
Kilwin's Ludington is taking online orders for Christmas. Pick up your orders from Dec. 16-21.
Krave is holding a Customer Appreciation Day, 12-7 p.m. Whatever you can fit in a cup is only $6!
Lotus of Ludington: open 9-5 (sales) 20% off all boutique items
Ludington Yacht Sales: open 10-6 (sales) Merchandise 35 to 50% off!
Mason County Emporium & Sweet Shop: open 10-6 (sales, giveaways) Up to 30% off merchandise. For every $10 spent between November 12 – 26, your name will be entered into a drawing for prizes to be given away on Small Business Saturday. A $200 grand prize will be given away at 5:45 pm, just before the Aglow on the Avenue Parade! Hourly prizes: memberships, museum tickets, merchandise, and more.
Nautical Yarn: open 10-3 (sales) 10% off any kit or set of interchangeable needles
Old Hamlin Restaurant: open 7 a.m.-7 p.m. (sale) Gift certificate promotion: Buy $25 and get $5 free 
Phoenix Rising Tattoo Studio, open 12-8 p.m. (sale) Gift certificate promotion through Sunday
Sandcastles Children's Museum is offering 10% off 2023 memberships through the end of this year.
Snyder's Shoes: open 9 a.m.-7 p.m. (sales, refreshments) View Snyder's Fall Look Book
Spindrift Cyclesports, open 12-7 p.m. (sales) 10% off accessories and deep discounts on Wahoo trainers and accessories. Coffee bar will be open for coffee drinks and hot chocolate.
Todd and Brad Reed Photography, open 9 a.m.-7:30 p.m. (sales) 14″ white matted prints 60% off ($34); insane sunrise puzzle 50% off ($14); 2023 calendar 50% off ($11.50)
Trailhead Bike Shop: open 10-7 (sales, giveaways, refreshments) 10-15% off selected bikes, 15% off all accessories; cider & popcorn
Victoria's Jewelry: open 10-3 (sales, giveaways) Win a $100 gift card (no purchase necessary)! Victoria's is also giving away a Diamond Vine necklace valued at $200! Every $25 spent on Nov. 26 earns an entry to win the necklace. Winners will be announced on Cyber Monday.